Welcome to our company
We are passionate about helping employers and employees find each other. We do this in a professional, fair and humane way - for more than 30 years.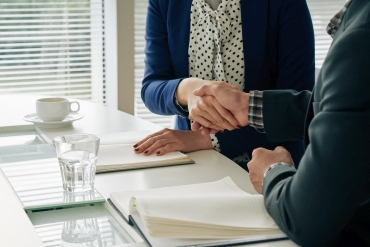 It's a known situation in HR; there is an urgent need for a colleague, but there is a freeze on hiring at your company. Or you'd like to try someone out who you would hire if they perform well, but do not know where to find them or how to give them a trial
The situation may be familiar: there is a need for a skilled, experienced, adaptable colleague, but there is no one who could write and forward the job advertisement to the proper place, or even if you advertise a job, there is no application submitted by an appropriate candidate or there are so many applications that you do not even have the time to open all of them.
If you are looking for a flexible, fast-learning and quickly mobilizable workforce any day of the year to carry out tasks that vary from day to day, our cooperative workers are the right choice for your company. Our co-operatives have been providing workers for years for students, retirees, and young children at home for urgent or large orders, whether for occasional or seasonal tasks.
Within the framework of this service, we take care of data reporting towards the official bodies, preparation of the payroll draft, and keeping records of vacation days. Comprehensive cafeteria tasks, support for official inspections, and all tasks of your social security payment office are included.
Tailored HR support: You outsource, we organize!
Cost savings, time efficiency, legal certainty.
We have taken into account our decades of expertise, the needs of our current partners and the changing labour market when designing our HR Outsourcing service.
Flexible application solutions make it easier for companies to adapt to economic and industry changes. The colleagues of Pannon-Work understand the impact of industry changes on the labour market. Based on this knowledge, we offer solutions that adapt to your changing workforce needs.
Whether you need to replace a colleague who is on holiday, or the workload to be done increases suddenly, but you do not want to employ a new colleague on a longer term at high costs, our colleagues are just a phone call away from you.